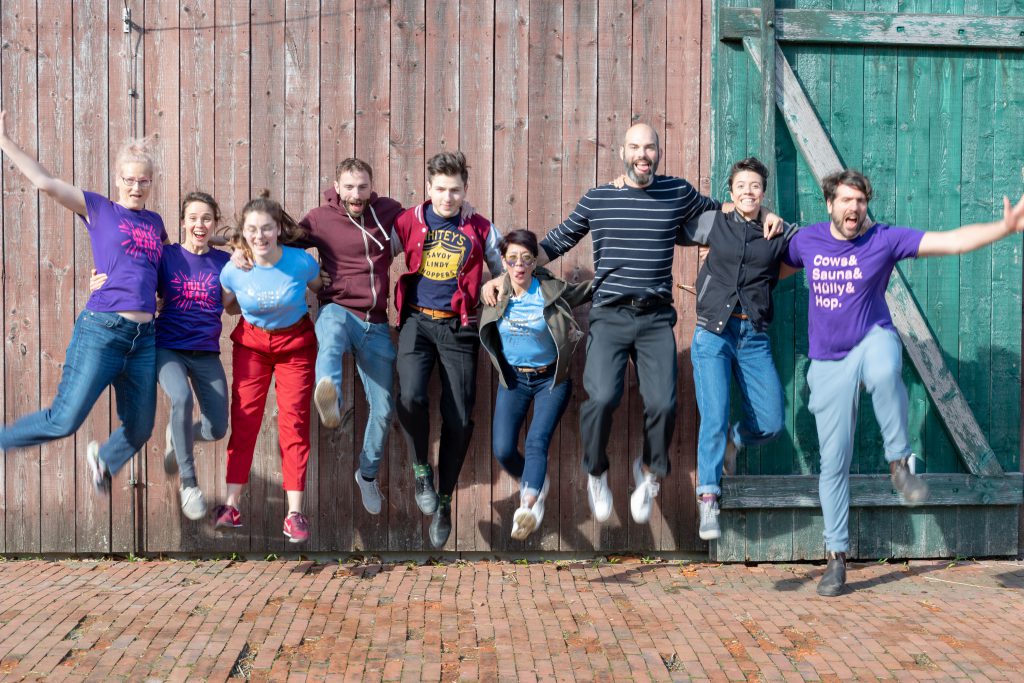 Now that we've slept a good amount of hours we'd like to say thank you to all of you! It was a tremendeous pleasure to spend the weekend with you – such a positive energy, so many smiles, so much dedication to learn and endurance to party!
We are happy that the idea born when 3 beginner dancers had a beer after class has grown into something substancial to build the swing dance community and let it flourish.
As usual we will send you a feedback form soon to hear your comments, improvement suggestions or that you love the hülly hop house cats
Our next editions will be:
1. Balboa Swing Farm, September 27th-29th, 2019
1. Hülly Blues, January 24th-26th, 2020
6. Hülly Hop Swing Farm, April 24th-26th, 2020.
The registration dates will be communicated on our website as well as on our FB page. Stay tuned.
Love rulz!
Agnes, Henning, Eve