First: These guys from the US, from England and Argentina are very much loved by our students, so they will hop over and teach again!
Our first couple comes from the motherland of Lindy Hop, we are so happy to present you (partly) again:
Jenna & Jon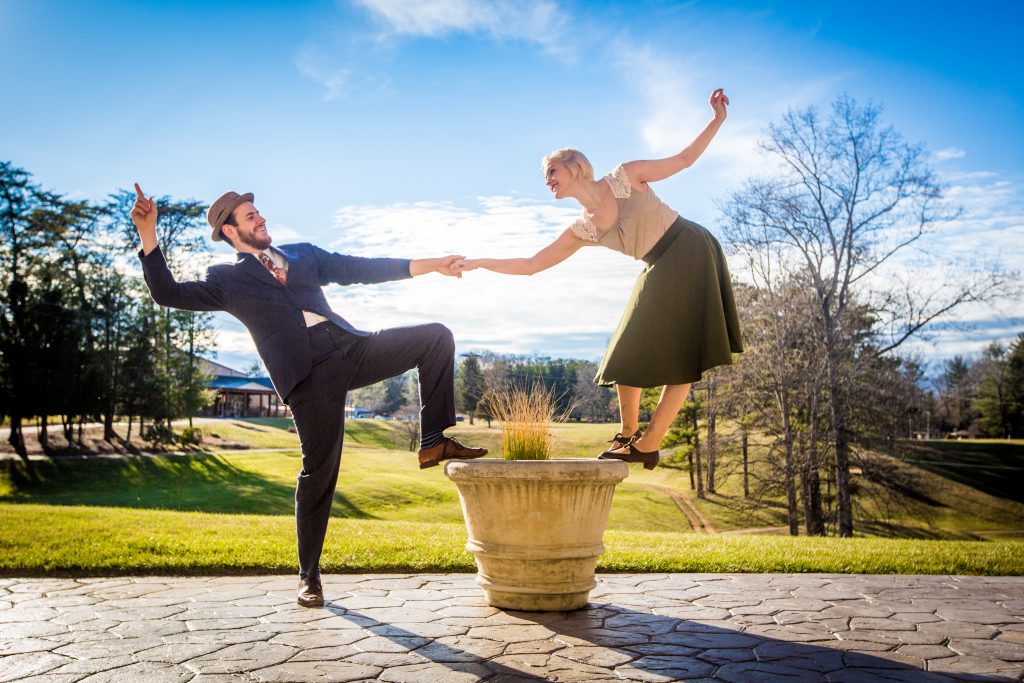 We welcome two extraordinary fun and skilled teachers, friends, and dancers: Jenna Applegarth (from Nashville, USA, living now in Vienna) and Jon Tigert (from Baltimore, USA).
Jenna is an international well known and extensive traveling teacher for Lindy Hop, Balboa, and Shag.
She first started dancing when she was still in diapers, and she began swing dancing some many years later, luckily no longer in diapers. Jenna continues to expand her dancing repertoire and share her love and knowledge of these dances with others. Although she enjoys pretty much any type of dancing and music you can move to, her first love is Lindy Hop. Her energy and passion create the perfect environment for learning, creating challenging yet applicable lessons.
Jenna has attended, coordinated, and taught various workshops and exchanges all across the globe. Some of her favorite highlights are performing at Benaroya Hall in The Jump Session Show and teaching for Lincoln Center's Midsummer Night Swing. Above all else she believes that learning to dance should be fun. With over 10 years of teaching/coaching experience, she loves finding new ways to connect with other dancers on the floor and in the classroom.
Jon found swing dancing at the tender age of 15 and never looked back. Now, somewhat older than 15, Jon shares his knowledge of the dance all over the United States and the World. He is a regular guest, teacher, musician, DJ, MC or performer at all the big international Swing events, such as Herräng Dance Camp, ILHC, Lindy Fest … Known for his concise language, historical knowledge and and infinite supply of dad jokes, Jon's classes are immensely informative and entertaining. Beyond teaching, Jon is often seen behind the microphone as a well known MC and host, behind the computer as a DJ, or behind the drum kit playing and singing with various bands.
Cat & Cam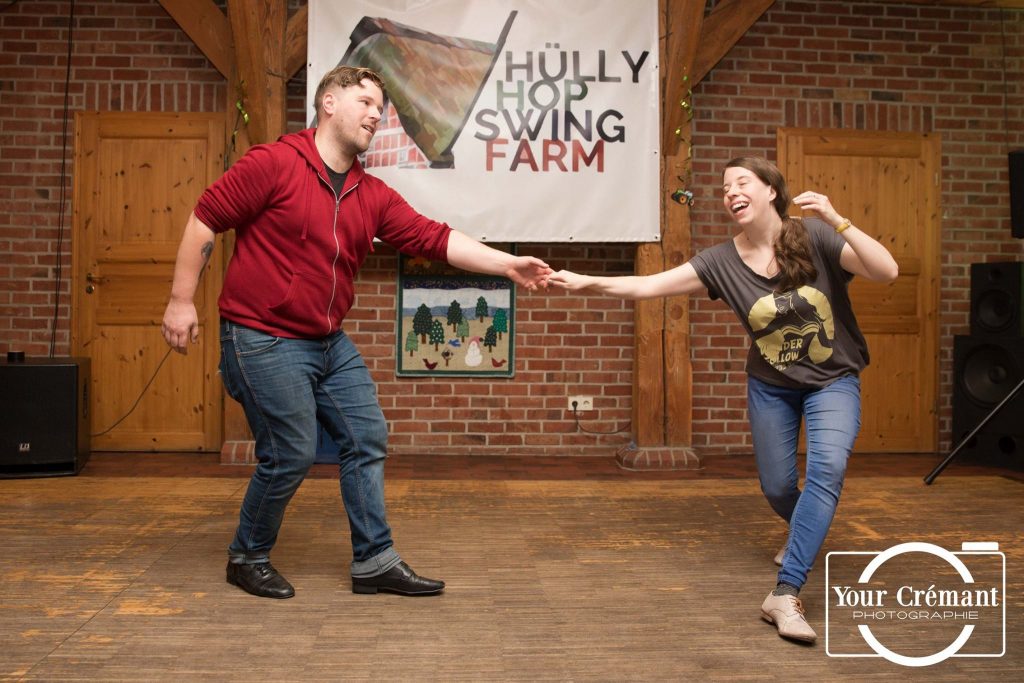 Cam Mitchell and Cat Foley are a team who love sharing the history, creativity and fun of Lindy Hop with students all over the world.

These guys are so fun to work with – we just had to book them again!
Get ready to laugh your pants off whilst swingin' the frig out! With 25 years combined teaching experience between them and a similarly ridiculous sense of humour, Cam and Cat are dedicated to helping their students improve and to working to a high standard, whilst not taking themselves too seriously. After teaching for the first time together in 2014, they have not looked back!
They love social dancing. They love throwing the hell down Whitey's Lindy Hoppers style at 300bpm. They love teaching, helping people discover new talents and achieve their perceived impossibles. Most of all, they love making bad jokes. Also Jungle Speed (the greatest game ever). They love that too.
---
Lu & José (Buenos Aires, Argentina)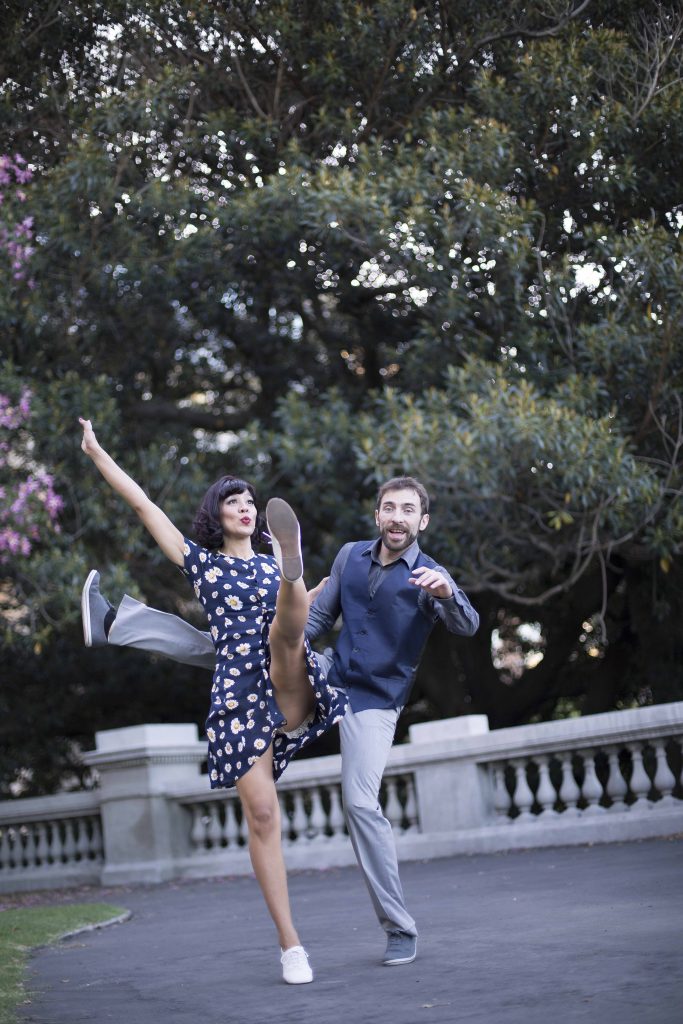 Lu (Luciana) Salinas and José Zarazaga offer classes full of energy and humor, providing a natural and entertaining way for their students to learn and improve.
Coming all the way from Buenos Aires, Argentina, Lu and José will teach for the third time in Germany (though they have been teaching in the US, in Europe and South America a lot). They are experienced professional dancers, choreographers and teachers and run a local Swing School in Buenos Aires.
Originally they started as Rock 'n Roll dancers. Today especially their creativity, connection and dynamics impress and they generously share their knowledge and skills with students all over the world.
They love a good peace of meat (ok, no suprise), and are very professional in making jokes. If you ever had a class being very tired and José starts voice imitating Mickey Mouse you can't do anything but bursting out laughing ( …. and they might introduce you to Ninja moves!)
Taster Teachers:
Karen & Oliver (Hamburg, Germany)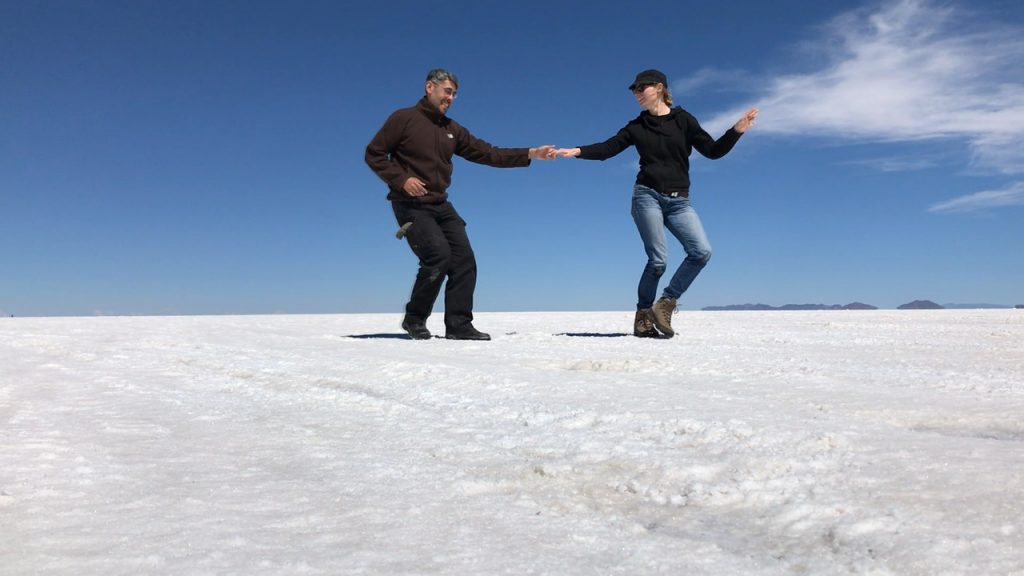 Oliver has been dancing and teaching Lindy Hop for almost ten years. He met Karen on the dancefloor a few years ago and discovered that they shared the same idea of Lindy Hop dancing.
They started dancing Boogie Woogie out of their love for the music of the 50s. With a background in Lindy Hop they are familiar with the basics as well as the many similarities in the two swing dances. They slowly but steadily build a Boogie Woogie community in Hamburg.
Eve & Bero (Berlin/Hamburg, Germany)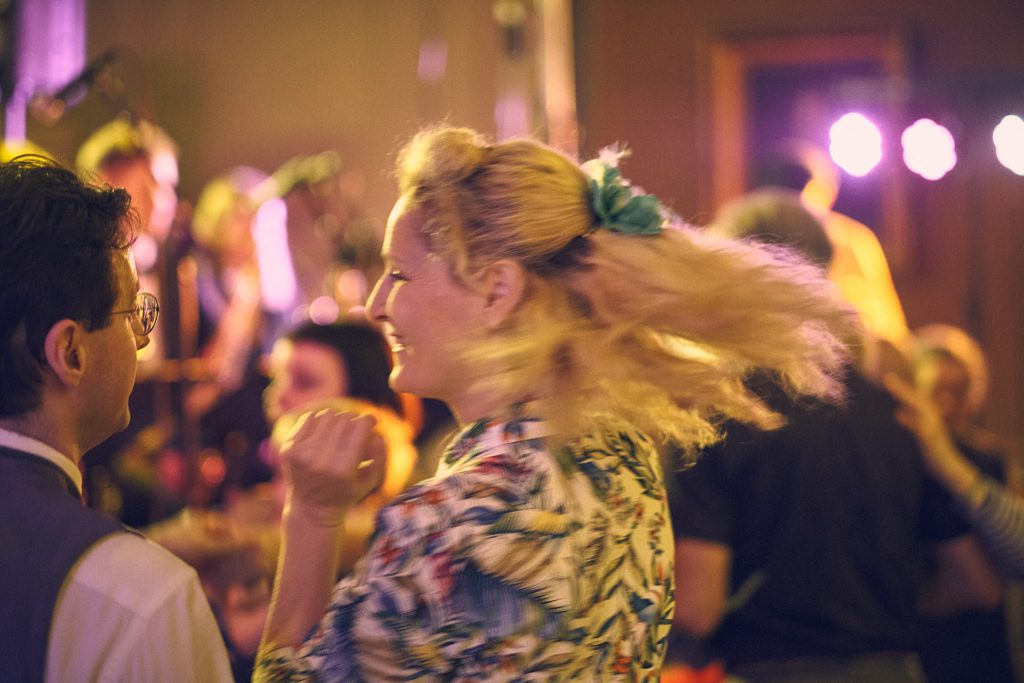 Eve is one of the organizers of the Hülly Hop and Balboa Swing Farms. Over the last 10 years her dance focus changed from Argentinian Tango to Lindy Hop and finally to Balboa. Having attended most of Europes big Balboa dance camps, as well as the The Balboa Experiment, and making the JnJ finals of "All the Cats join in" (Melbourne) in 2019 she is ready to throw her love for Balboa on you.
Owning a Masters degree in Physical Education she has a profound understanding of the biomechnics and pedagogics of movement learning. She is keen to spread the joy of Balboa and enrich your Lindy Hop experience with another beautiful Swing dance, the Balboa.
Bero …