Instructors
Main Teachers:
First: These guys from England are very much loved by our students, so they will hop over and teach already for the third time! We proudly present:
Cat & Cam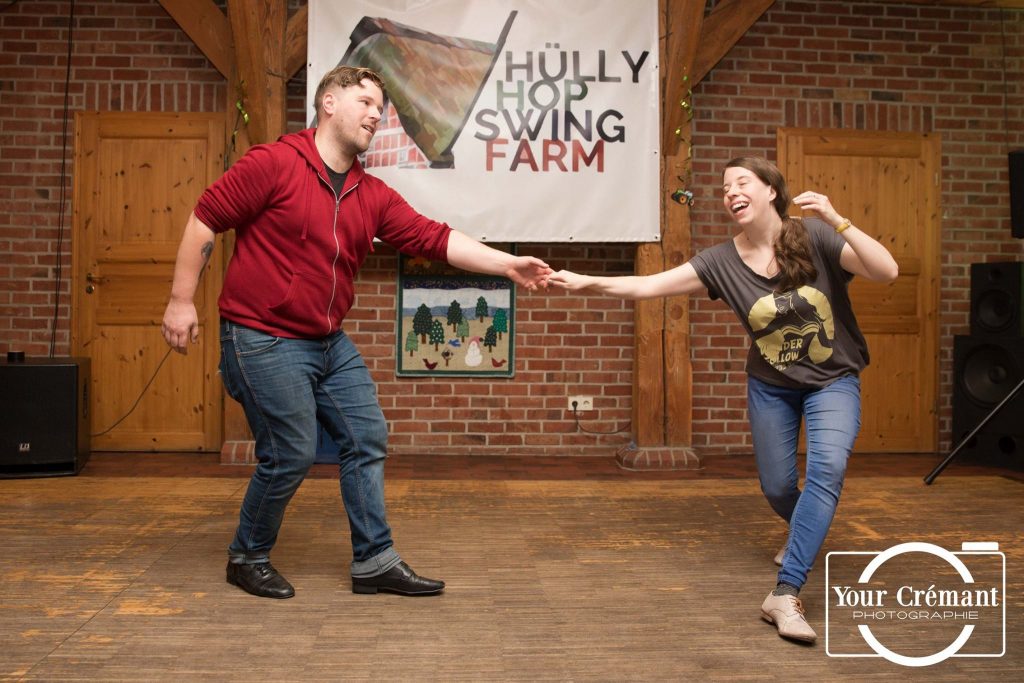 Cam Mitchell and Cat Foley are a team who love sharing the history, creativity and fun of Lindy Hop with students all over the world.

These guys are so fun to work with – we just had to book them again!
Get ready to laugh your pants off whilst swingin' the frig out! With 25 years combined teaching experience between them and a similarly ridiculous sense of humour, Cam and Cat are dedicated to helping their students improve and to working to a high standard, whilst not taking themselves too seriously. After teaching for the first time together in 2014, they have not looked back!
They love social dancing. They love throwing the hell down Whitey's Lindy Hoppers style at 300bpm. They love teaching, helping people discover new talents and achieve their perceived impossibles. Most of all, they love making bad jokes. Also Jungle Speed (the greatest game ever). They love that too.
Cat and Cam won the Fast and Furious division at 2015 London Swing Festival, took first place in the Strictly Lindy at Chase Festival 2015 in Heidelberg, Germany, and made the finals in the Classic Showcase at the 2015 International Lindy Hop Championships in Washington, DC.
---
Our second couple comes from the motherland of Lindy Hop, we are so happy to present you:
Jenna & Ben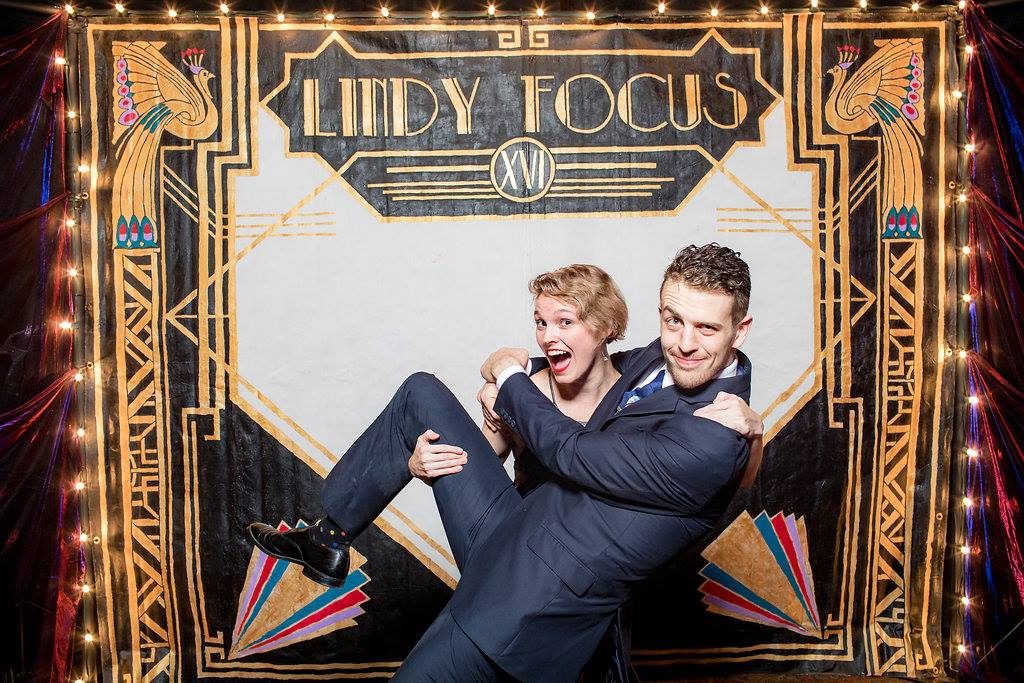 We welcome two extraordinary fun and skilled teachers, friends, and dancers: Jenna Applegarth (from Nashville, USA) and Ben White (from Seattle, USA).
Jenna is an international well known and extensive traveling teacher for Lindy Hop, Balboa, and Shag.
She first started dancing when she was still in diapers, and she began swing dancing some many years later, luckily no longer in diapers. Jenna continues to expand her dancing repertoire and share her love and knowledge of these dances with others. Although she enjoys pretty much any type of dancing and music you can move to, her first love is Lindy Hop. Her energy and passion create the perfect environment for learning, creating challenging yet applicable lessons.
Jenna has attended, coordinated, and taught various workshops and exchanges all across the globe. Some of her favorite highlights are performing at Benaroya Hall in The Jump Session Show and teaching for Lincoln Center's Midsummer Night Swing. Above all else she believes that learning to dance should be fun. With over 10 years of teaching/coaching experience, she loves finding new ways to connect with other dancers on the floor and in the classroom.
Ben has been addicted to all things swing since 2004. He has studied Lindy Hop, Balboa, Tap, and  Solo Jazz dance under masters from the original swing era and worked with world class contemporary swing dancers.
He  has had success both locally and internationally as a competitor and coach, and has has been involved in more than 100 productions as a performer, producer, choreographer, and technician.
Ben is well known for his clear instruction and ability to break down and communicate technique while keeping classes entertaining and engaging.  His instructional resume includes co-founding the venue Eastside Stomp where he works as artistic director and instructor, teaching at the University of Washington and other schools, and traveling to teach and perform at workshops all over the world.
And last, but not least we are very happy to see young folks coming from Barcelona:
Elle & Martí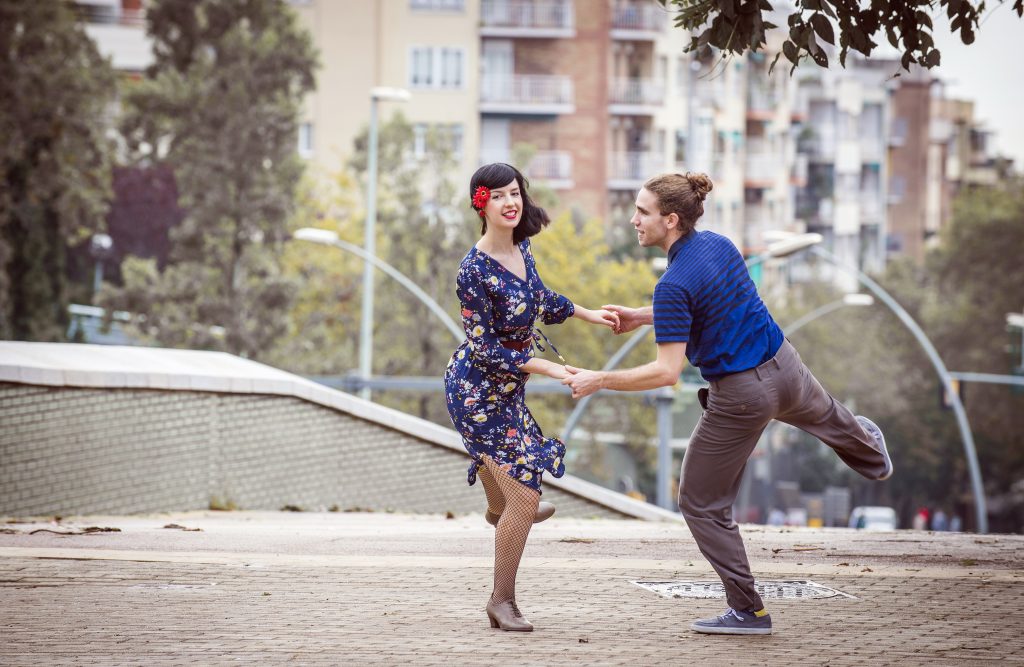 Newcomers at our Swing Farm are Elle Brenecki (Australia, but living in Barcelona) and Martí Gasól (Barcelona).

As a child, Elle was already dancing to anything she could get her hands on from Modern Jazz to Ukrainian Folk Dance. When she discovered Lindy Hop and swing music in her hometown of Adelaide, Australia, there was no turning back and her classes truly display her passion and joy for the dance. With her own particular style and energy, she is always looking for new shapes and rhythms to inspire and communicate with her partner. Elle encourages creativity and the freedom of expression within the dance and believes that Lindy Hop is a conversation between two people and the music.
 Martí started dancing and teaching in his home city of Barcelona where he discovered the fantastic world of swing dance and jazz music. Having studied a range of different styles of dance, he loves to mix it up often within one song, letting the music drive his dynamic movement. He has competed in both Collegiate Shag and Lindy Hop and recently has placed in various competitions around Europe. In class he has a strong focus on technique and giving the right tools to his students in order to improve the best that they can. On the social dance floor he uses these tools to interact with his partners, become another instrument in the song and, of course, have a lot of fun.
Taster Teachers:
We give local and/or not (yet) international teaching people the chance to teach tasters in every edition of our Swing Farm.
In this autumn edition we warmly welcome Tobias Kölbl (aka Tobi) from Vienna as well as Catarina Pinto & James D. Farell from Berlin as taster teachers.
Catarina & James: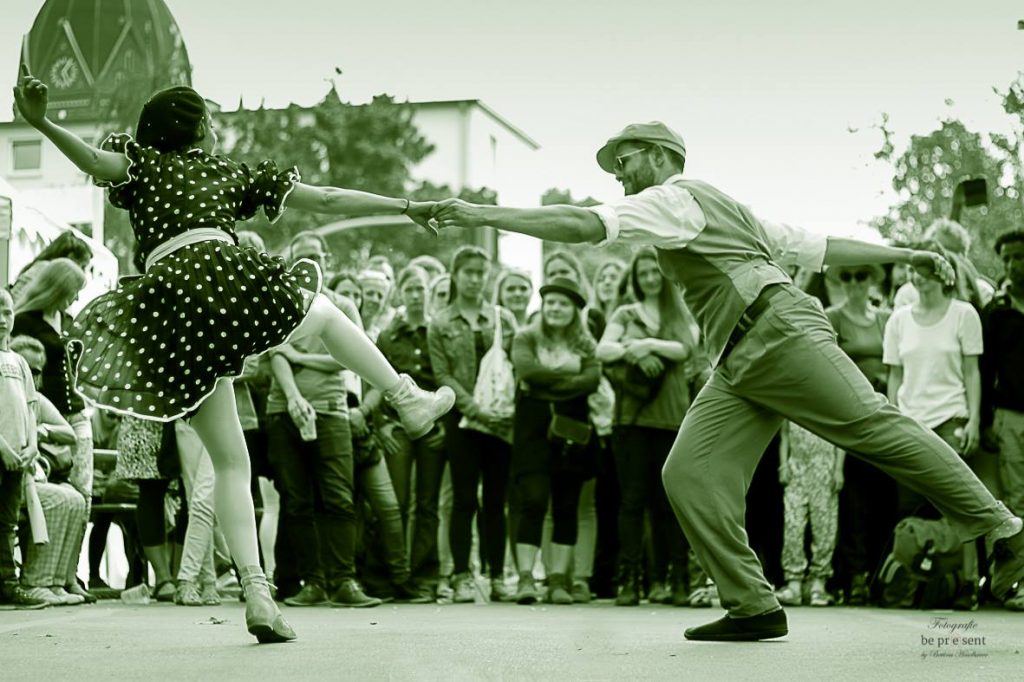 Catarina and James have been dancing together since 2014. Their mission is to promote jazz music and dance in Berlin. They do the Lindy Hop, Solo Jazz, Collegiate Shag, St Louis Shag and they run the performance troupes Shag Klub Team and Berlinettes.
Catarina comes from Lisbon, Portugal and has always been passionate about jazz music and vintage glamour. She moved to Berlin 6 years ago and since then she has been performing, teaching and inspiring many students and dancers in the capital. She loves to cut loose to fast music with Lindy, the Shags, Balboa and even 20's Charleston. Berlin has become her swing home town, where she can express herself through dance.
 James originally sprung from Devon, England; he moved to Berlin 4 years ago and immediately fell in love with the city and the swing community. He has always had a strong connection to music and a desire to dance: the latter of which he unleashed in 2012 when he started swing dancing. He jumped into teaching Lindy shortly after moving to Berlin in 2014 and later he became a reference for his Shag loving students: for whom he teaches weekly classes and workshops of Shagging around. He values rhythm and creativity above everything, even Marmite.
Tobi