Instructors
Sonia & Hector
 
Hector and Sonia are keen to demonstrate their love and enthusiasm for Lindy Hop through their work in the hope that others too can enjoy and learn the same. (Foto credits: Sara Pista)
Currently based in Barcelona, Sonia and Hector teach in the major schools there on an everday basis. They as well travel a lot through Europe to help spreading the virus of Lindy Hop and Swing dancing, letting their students develop not only technical skills and a great musicality, but as well find their own creativity and joy in the dance.
From their own creative standpoint, teaching "cool" moves or combinations is not the priority, although they use them as tools for enjoyment and as a way for students to remember what they have absorbed during the classes.
Lu & José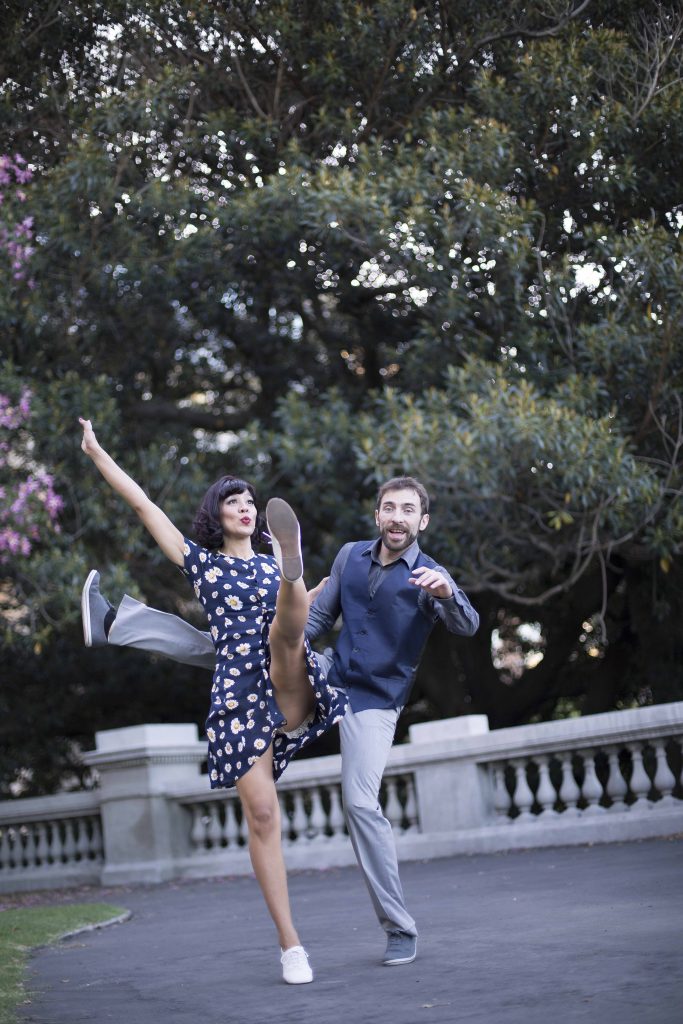 Lu (Luciana) Salinas and José Zarazaga offer classes full of energy and humor, providing a natural and entertaining way for their students to learn and improve.
Coming all the way from Buenos Aires, Argentina, Lu and José will teach for the very first time in Germany (though they have been teaching in the US, in Europe and South America a lot). They are experienced professional dancers, choreographers and teachers and run a local Swing School in Buenos Aires.
Originally they started as Rock 'n Roll dancers. Today especially their creativity, connection and dynamics impress and they generously share their knowledge and skills with students all over the world.
They love a good peace of meat (ok, no suprise), and are very professional in making jokes. If you ever had a class being very tired and José starts voice imitating  Mickey Mouse you can't do anything but bursting out laughing ( …. and they might introduce you to Ninja moves!)
Cat & Cam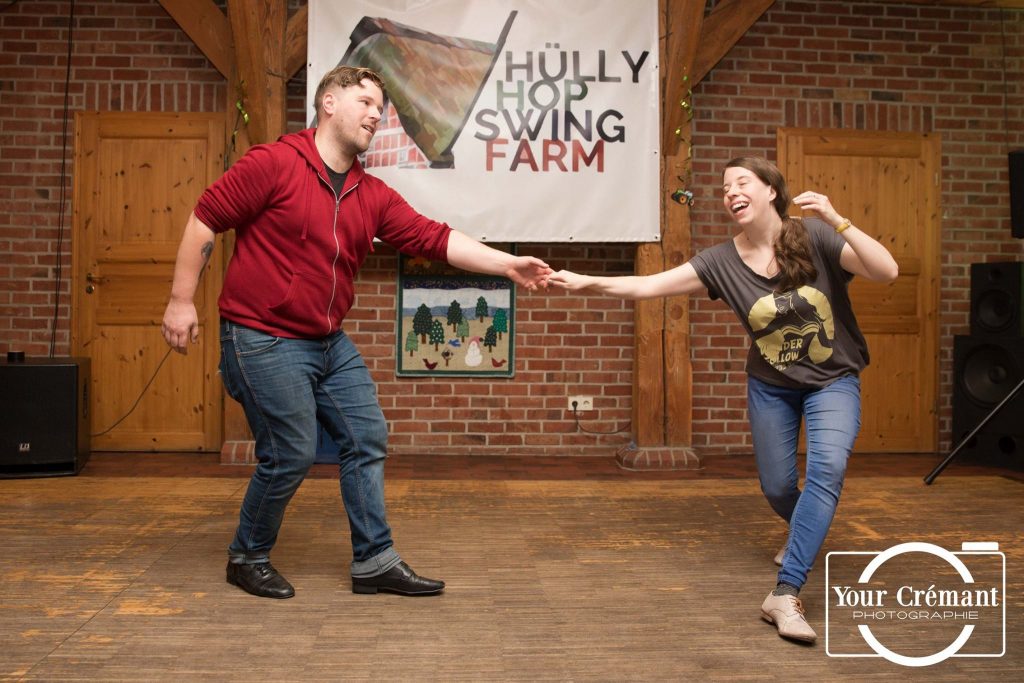 Cam Mitchell and Cat Foley are a team who love sharing the history, creativity and fun of Lindy Hop with students all over the world.

These guys are so fun to work with – we just had to book them again!
Get ready to laugh your pants off whilst swingin' the frig out! With 25 years combined teaching experience between them and a similarly ridiculous sense of humour, Cam and Cat are dedicated to helping their students improve and to working to a high standard, whilst not taking themselves too seriously. After teaching for the first time together in 2014, they have not looked back!
They love social dancing. They love throwing the hell down Whitey's Lindy Hoppers style at 300bpm. They love teaching, helping people discover new talents and achieve their perceived impossibles. Most of all, they love making bad jokes. Also Jungle Speed (the greatest game ever). They love that too.
Cat and Cam won the Fast and Furious division at 2015 London Swing Festival, took first place in the Strictly Lindy at Chase Festival 2015 in Heidelberg, Germany, and made the finals in the Classic Showcase at the 2015 International Lindy Hop Championships in Washington, DC.
Cat
shoe size: 37
favorite dish: Halloumi in any form
date and occasion of your first swing dance: September 2005, Newcastle University, UK
best moment of your dance career: Gosh, there are many. I still remember the first time I taught a class- I was demonstrating with a senior teacher to around 100 university students, and I remember thinking from the middle of the huge circle- I love this, I'm home.
most awkward moment of your dance career: I fell over in a performance in Stuttgart once when a dog ran across the stage- chaos!
what does your dance-partner like the most in you: Probably the bad jokes
and what drives him/her nuts 😉 : I'm just way cooler than Cam, sorry mate! (Lol Jokes)
Cam
shoe size: UK 8
favorite dish: Haggis
date and occasion of your first swing dance: February 2001 in Melbourne, Australia
best moment of your dance career: Nailing a Frankie Manning combo from Hellzapoppin. Such a rush!
most awkward moment of your dance career: Trying to teach people to Swing Dance at an ABBA tribute show in the Zoo
what does your dance-partner like the most in you: I would say terrible humour
and what drives him/her nuts 😉 : I'm the brother she never had… 😉