Instructors
Main Teachers:
First: These guys from England are very much loved by our students, so they will hop over and teach already for the third time! We proudly present:
Cat & Cam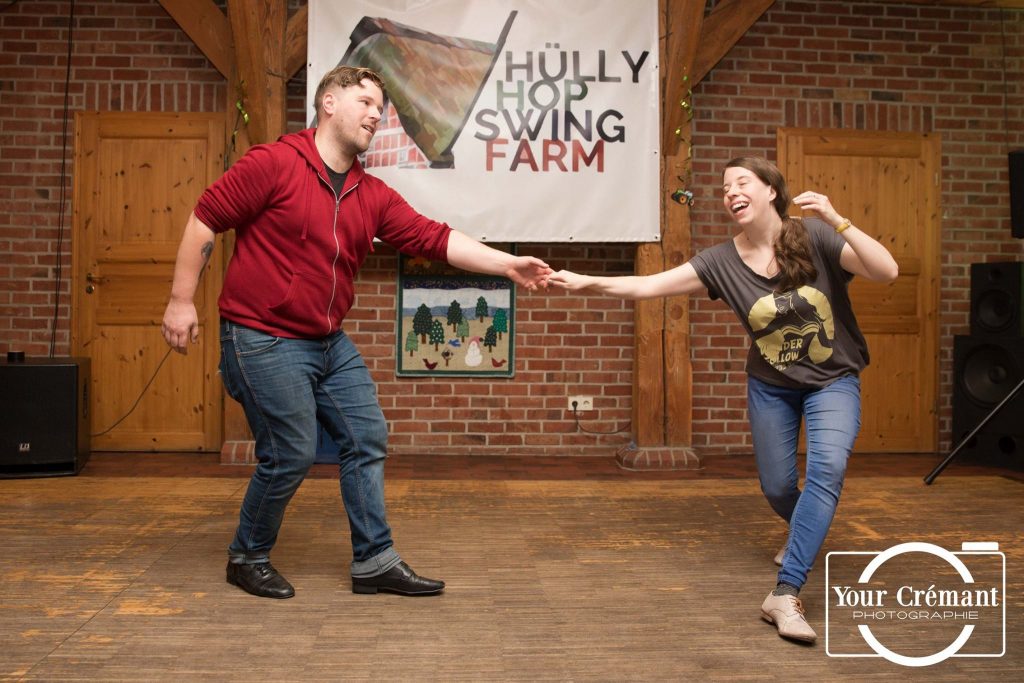 Cam Mitchell and Cat Foley are a team who love sharing the history, creativity and fun of Lindy Hop with students all over the world.

These guys are so fun to work with – we just had to book them again!
Get ready to laugh your pants off whilst swingin' the frig out! With 25 years combined teaching experience between them and a similarly ridiculous sense of humour, Cam and Cat are dedicated to helping their students improve and to working to a high standard, whilst not taking themselves too seriously. After teaching for the first time together in 2014, they have not looked back!
They love social dancing. They love throwing the hell down Whitey's Lindy Hoppers style at 300bpm. They love teaching, helping people discover new talents and achieve their perceived impossibles. Most of all, they love making bad jokes. Also Jungle Speed (the greatest game ever). They love that too.
Cat and Cam won the Fast and Furious division at 2015 London Swing Festival, took first place in the Strictly Lindy at Chase Festival 2015 in Heidelberg, Germany, and made the finals in the Classic Showcase at the 2015 International Lindy Hop Championships in Washington, DC.
Cat
shoe size: 37
favorite dish: Halloumi in any form
date and occasion of your first swing dance: September 2005, Newcastle University, UK
best moment of your dance career: Gosh, there are many. I still remember the first time I taught a class- I was demonstrating with a senior teacher to around 100 university students, and I remember thinking from the middle of the huge circle- I love this, I'm home.
most awkward moment of your dance career: I fell over in a performance in Stuttgart once when a dog ran across the stage- chaos!
what does your dance-partner like the most in you: Probably the bad jokes
and what drives him/her nuts 😉 : I'm just way cooler than Cam, sorry mate! (Lol Jokes)
Cam
shoe size: UK 8
favorite dish: Haggis
date and occasion of your first swing dance: February 2001 in Melbourne, Australia
best moment of your dance career: Nailing a Frankie Manning combo from Hellzapoppin. Such a rush!
most awkward moment of your dance career: Trying to teach people to Swing Dance at an ABBA tribute show in the Zoo
what does your dance-partner like the most in you: I would say terrible humour
and what drives him/her nuts 😉 : I'm the brother she never had… 😉
---
Our second couple comes from the motherland of Lindy Hop, we are so happy to present you:
Jenna & Ben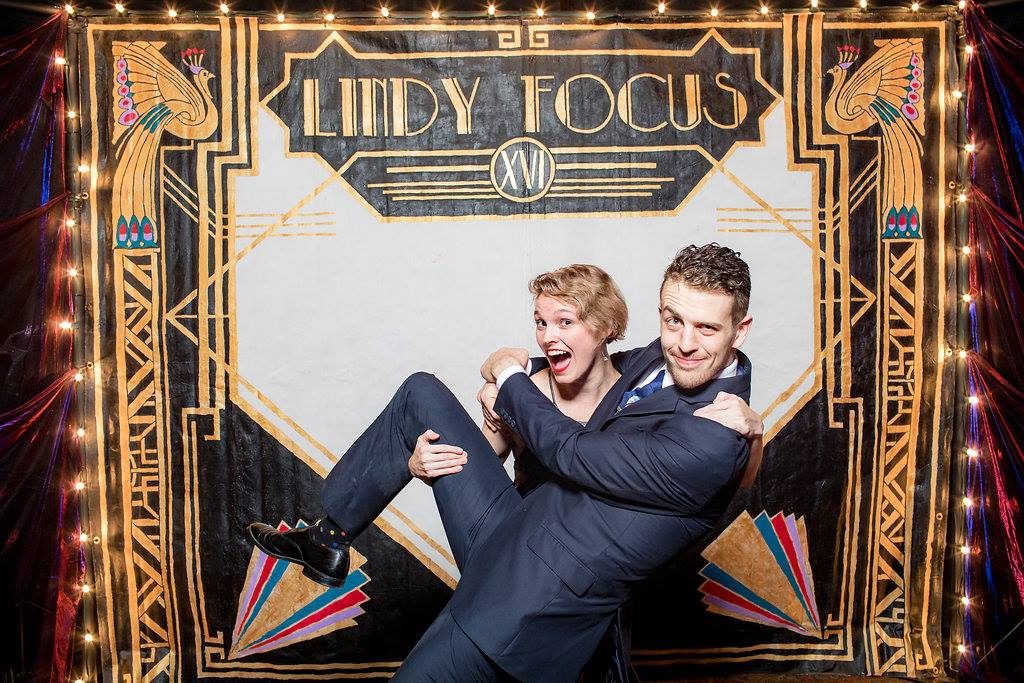 We welcome two extraordinary fun and skilled teachers, friends, and dancers: Jenna Applegarth (from Nashville, USA) and Ben White (from Seattle, USA). Jenna is an international well known and extensive traveling teacher for Lindy Hop, Balboa, and Shag. Ben runs a swing school in Seattle and is now found more and more traveling, competing and teaching in Europe.
And last, but not least we are very happy to see young folks coming from Barcelona:
Elle & Martí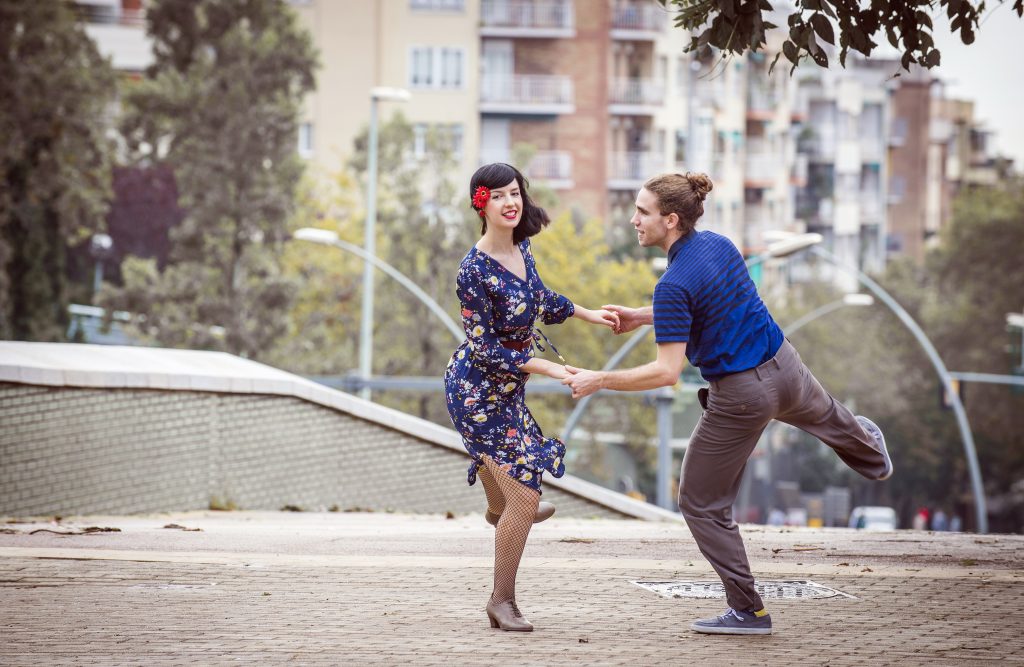 Newcomers at our Swing Farm are Elle Brenecki (Australia, but living in Barcelona) and Martí Gasól (Barcelona). Martí is well known for teaching a lot of shag with Sandy, but he is teaching lots of awesome Lindy Hop classes with Elle as well. We are happy to present these creative and great dancers to our students.
Taster Teachers:
We give local and/or not (yet) international teaching people the chance to teach tasters in every edition of our Swing Farm.
In this autumn edition we welcome Tobias Kölbl from Vienna as well as Cat & James from Berlin as taster teachers.
Cat & James teach weekly classes of Lindy, Shag and Solo Jazz with Swing Patrol Berlin. James started dancing Lindy Hop in Bristol, England in 2012 and started dancing Collegiate Shag and St Louis Shag in 2014.