We are happy that for the long-delayed 6th edition of Hülly Hop Swing Farm in November 2022 we'll have a come back of The Capulets.  All the way from Sweden on the highway to Hüll:
THE CAPULETS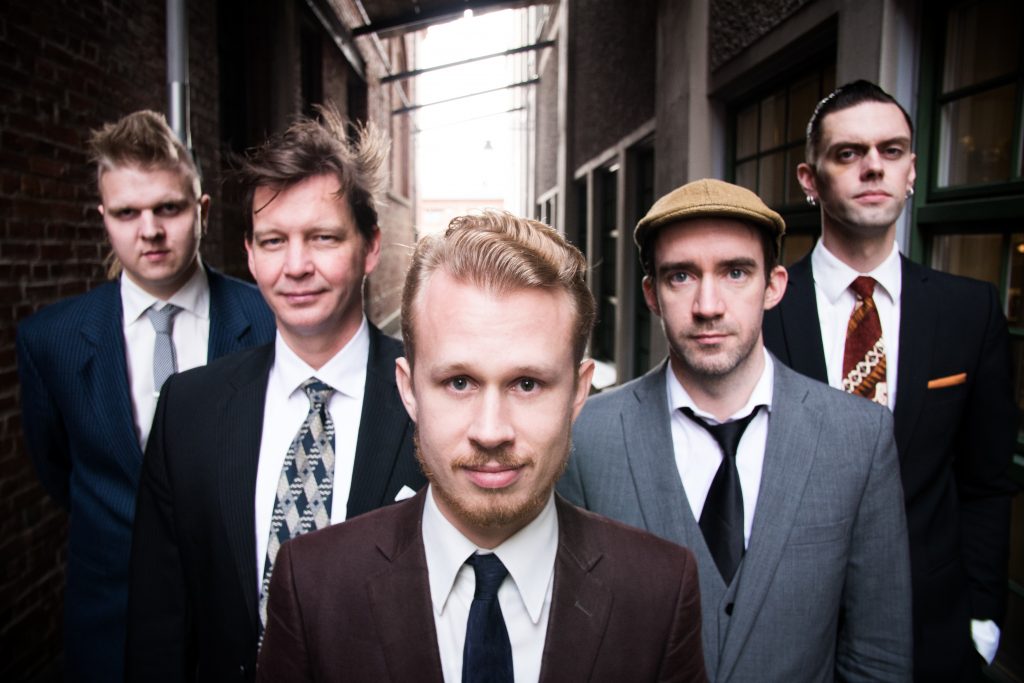 With many years of experience from both dance festivals and live concerts, there is no doubt that the members of The Capulets will make your feet, body and soul groove. While playing Rhythm'n'Blues with a touch of Swing the band has the possibility to entertain a full dance floor, playing for jams, teachers perfomances, and hang out with us.
The somewhat rare line up in the band containing vibraphone, saxophone, guitar, vocals, drums and bass is wonderful and refreshing. Hülly Hop participants and organizers, teachers and staff just love the vibes!
On vocals and guitar we have the wonderful and popular former dance teacher and former lead singer of Gentlemen & Gangsters Carl Turesson Bernehed, who recently made his comeback to Europe. Hitting those sweet, sweet notes on the vibes is Mattias Uneback (also known from The Test Pilots and earlier Gentlemen & Gangsters). The Mister with the capital M, Mattias Carlson (Joe Spinaci Combo, Swing Al Dente, Josefin Björk Werner and her Joyful Swingband) plays the saxophone and in the excellent rhythm section we have Anders Ljungberg (Gentlemen & Gangsters, Soup Trio) on the double bass and Johan Hjalmarsson (Gentlemen & Gangsters, Peter Burman Quartet) on the drums.